This site is written to support open, standards-based browsers, particuarly Firefox.

Bye Bye Birdie (2012)
Remembrance Pin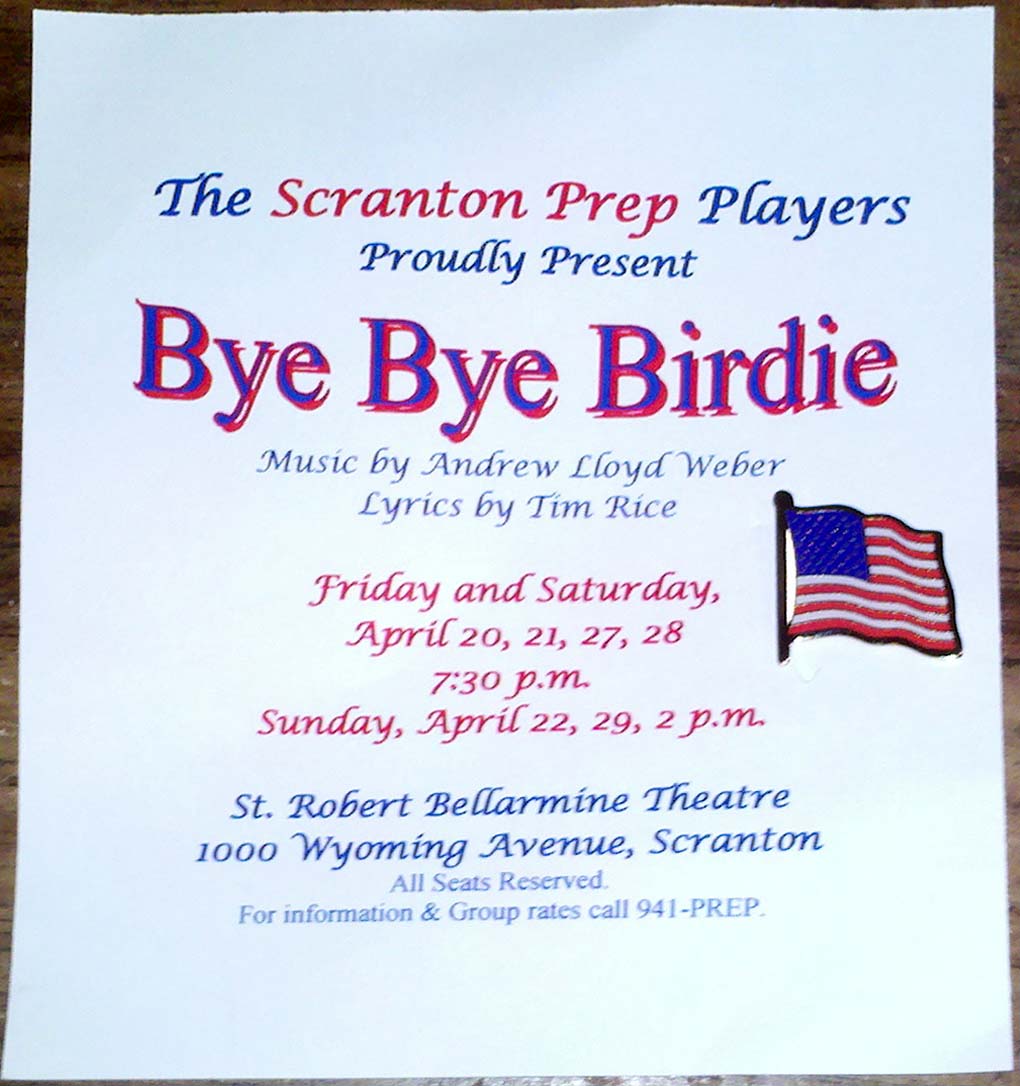 December 2016
It is with great sadness that I announce that Ann S. Moyles, Prep Players director for over 30 years, has died. More information can be found here.
August 2016
Prep Player alumnus Colin Holmes has been brought back into the Prep Player family as the Director of Drama and Musical Theater at Scranton Prep! He takes over for Mrs. Moyles who retired at the end of the 2016 school year.